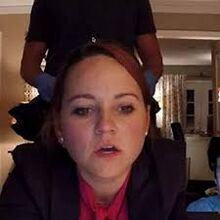 Kelly is the tritagonist in the Unfriended sequel Unfriended: Dark Web.
She was killed by Charon 4 (presumubly Laura Barns) when he suffocated her to death with a plastic bag.
Her death is used in the poster of the movie.
Her death is the dull machete in Dead Meat's kill count.